Many thanks to the Missouri Arts Council for making it possible for the Festival to provide performers that touched hearts, taking us on a ride through the past with audience participation and songs to remember.
Everyone Please Support The Arts!
Thank You
NOTICE!!! NOTICE!!
This Festival is put on through Booth Fee's, Donations & Sponsorship.

Goals:
Stage/Tent Sponsors - one night or all four. $500 to $1500
Entertainment Sponsors - $600 to $2500
T-Shirt Sponsors - $1000
Electric - $700 & Port-A-Pots Sponsors - $2000
Or Donations & General Sponsorships
Go to Donations/Sponsorship button at top of page.

Or pay thru PayPal@hndfestival.com, drop at 1st Bank of Purdy for Howdy Neighbor Days Festival account, or mail to HND Festival at PO Box 216, Pierce City, MO 65723
Anyone who would like to help will have their names on banners and advertisements.
All Support is Greatly Appreciated!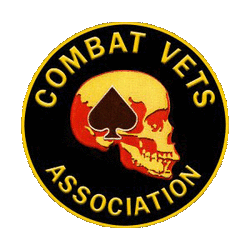 WE NEED YOUR HELP!
We are looking for help with Grants, Donations & Sponsorships to keep the Festival going forward.

We are working on the 2022 Festival, if anyone has some great Ideas or thoughts and would like to help, please let us know by contacting us below.
"ALL HELP IS GREATLY APPRECIATED"
The HND Committee is in need of help!
Anyone interested in operations of the festival, being part of the Committee, or would like to just help please contact the following:

Secretary/Treasurer - Ben Slagle

(417) 489-1462 or email ben@hndfestival.com
President - Bob Webb - (417) 669-4886.
Title. Double click here.
--- NOTICE!! ---
ONLY SERVICE ANIMALS ARE ALLOWED DURING FESTIVAL HOURS!!!!
NO WEAPONS ALLOWED DURING FESTIVAL HOURS!!!
This is for the welfare of all visitors & everyone can enjoy the festival.
THANK YOU FOR YOUR UNDERSTANDING.
'FESTIVAL COMMITTEE'